Find your local councillor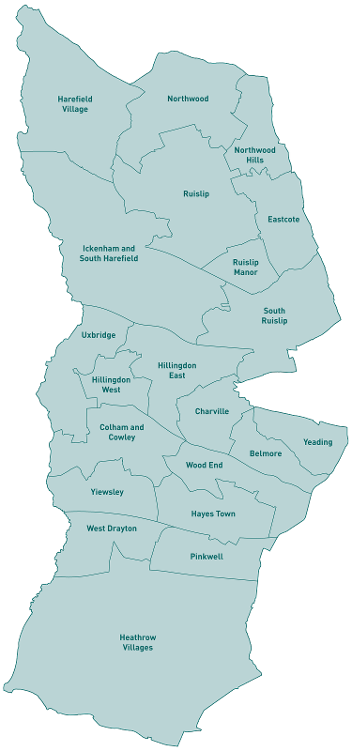 Here you can find your local councillor by name, political party or ward.
Following the local elections in May 2022, there are 21 new electoral wards in the Borough as shown on the map (right).
To find out which electoral ward you are in, please visit here.
If you need further assistance contacting your local ward councillor, please contact Democratic Services:
Tel: 01895 250636
Email: democratic@hillingdon.gov.uk