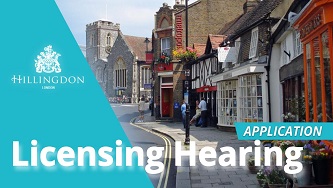 Purpose of committee
The Council's Licensing Sub-Committee consider applications and licensing in relation to functions under the Licensing Act 2003, Gambling Act 2005, Sex Establishment Venue Licences under the Local Government (Miscellaneous Provisions) Act 1982, Street Trading determination functions under the London Local Authorities Act 1990 and the Scrap Metal Dealers Act 2013, which are statutory in nature.
In practice, this means that where there are objections or relevant representations to such licensing matters, a Sub-Committee of Elected Councillors will determine the matter, rather than a Council Officer.
The Sub-Committee will comprise three Members (2 Conservative and 1 Labour) selected on a rota basis from the membership of the parent Licensing Committee. The meetings of the Sub-Committee will be chaired by either the Chairman or the Vice-Chairman of the Licensing Committee.
Membership
Contact information
Support officer: Democratic Services - email: democratic@hillingdon.gov.uk.
Postal address:
London Borough of Hillingdon
Civic Centre
Uxbridge
Middlesex
UB8 1SY